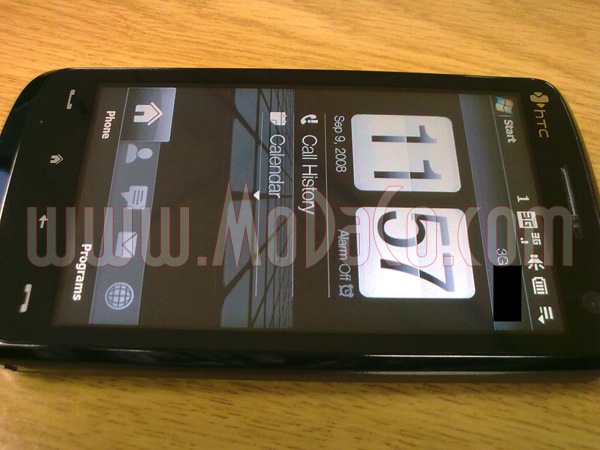 Well, just out of the blue the never before seen HTC Touch HD device appeared online in spy photos, which reveal quite a lot. Destined to be the ultimate iPhone rival, the new Windows Mobile powerhouse packs some serious specs.
Based on Windows Mobile 6.1, the new HTC Touch HD measures 115 x 62.8 x 12mm (which is just about the iPhone 3G with 115.5 x 62.1 x 12.3mm). Yes, slim it is and it has a large display (that seems to be 3.5 inches) with the overwhelming resolution of 800 x 480 pixels. It also seems to be running TouchFLO 3D.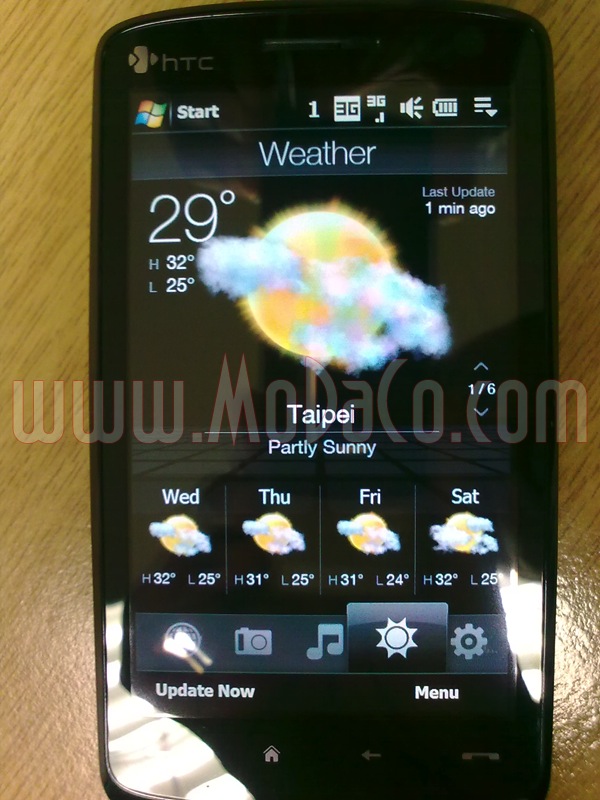 HTC Touch HD (plus some virtual size comparison)
The HTC Touch HD (we don't know whether that would be its retail name) is powered by a 528Mhz CPU courtesy of the Qualcomm 7201A platform. There are 512MB flash memory and 256MB of RAM.
Of course, goodies like GPS, Wi-Fi and HSPDA go without saying, but the HTC Touch HD also has a 5 megapixel camera (without a flash though).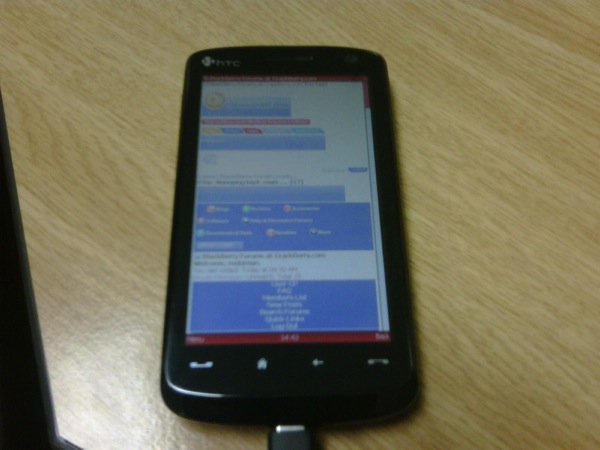 HTC Touch HD
The Touch HD is due this Christmas, so we could be in for some official announcement really soon.